The Cloud, 2009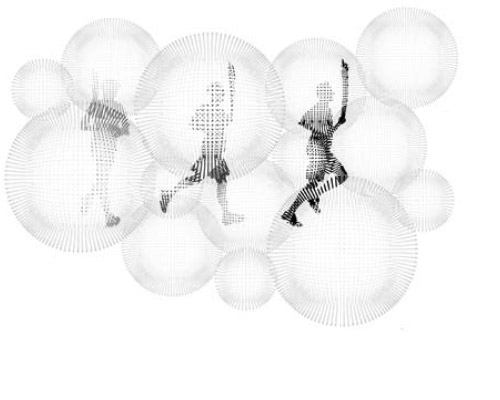 The Cloud is a proposal for the city of London. Celebrating the Olympic Games of 2012, it is based on a distributed fundraising process and aims to become a symbol of global ownership.
Like all tell-tale signs of brooding weather, the Cloud is a display system. It is screen and barometer, archive and sensor, past and future. The patterns of its animated skins offer a civic –scale smart meter for the Olympic Park and for London an a whole, sign-posting particular events, transport patterns, weather forecasts can reveal the movement of peoples below, or even within its structure, detected by hidden sensor – a space alive to the touch, an aerial ecology.
It implements a radically new non-cartesian method of spatial display (a suspended field of distributed LED signage) that enables it to be seen from all directions, including from within. It destroys the antique divide between audience and spectacle; the people become the project and projection, watching and learning from themselves, transmuted into light.